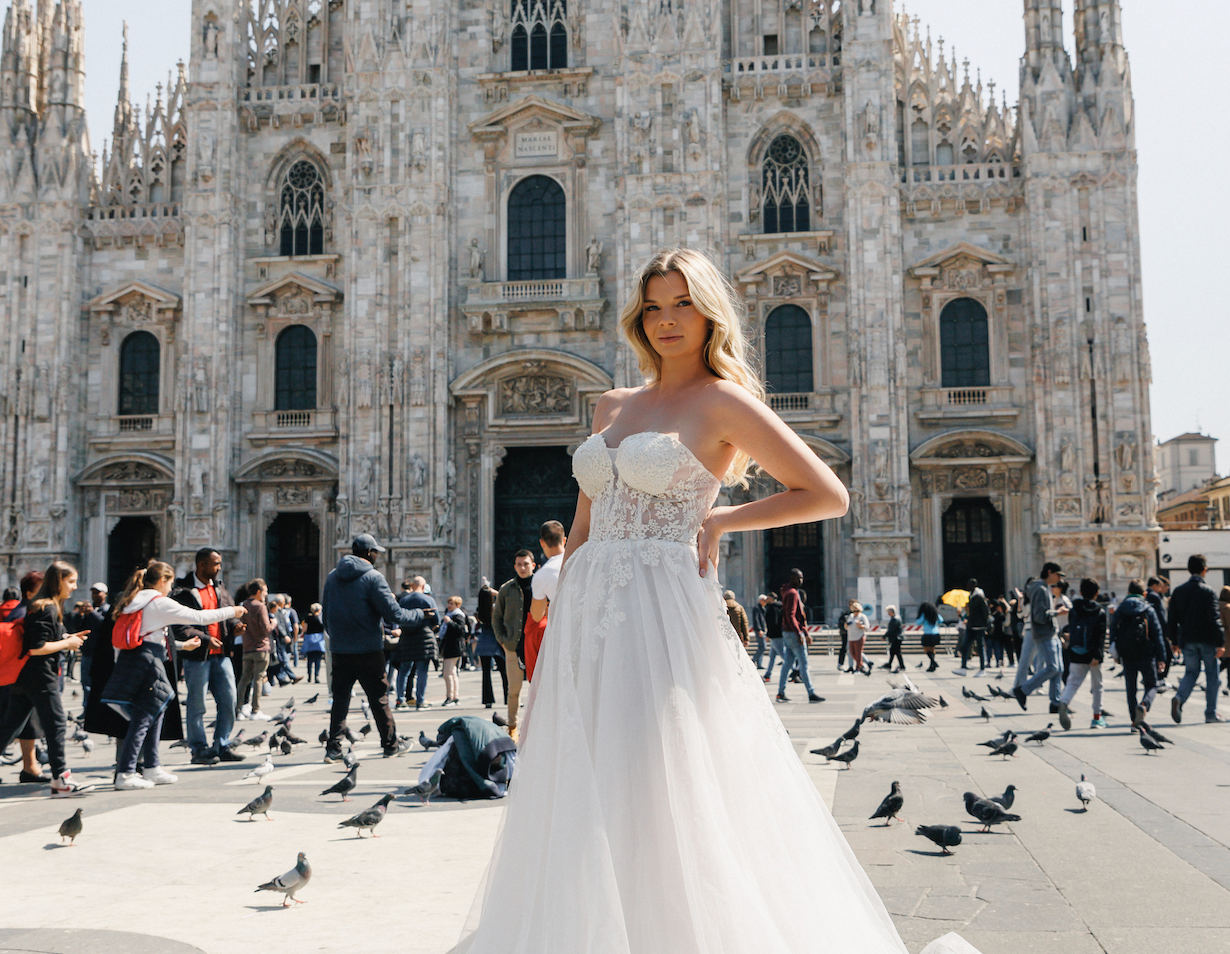 Love Forever Collection by MASAL
Stepping into a world woven from the most delicate threads of commitment and timeless romance, MASAL proudly presents the "Love Forever" collection — a testament to eternal affection encapsulated in the finest bridal wear.
Designed and manufactured in the pulsing heart of Europe, each creation within this collection exudes an aura of timeless romance and sophistication, resonating perfectly with the discerning tastes of retailers around the globe. The "Love Forever" series stands as a beacon of superior quality, echoing MASAL's rich 50-year heritage in the bridal industry, where every gown tells a story of love that stands the test of time.
Retailers will witness a line of gowns crafted with premium European Satin, Organza, Tulle, and Chiffon, materials synonymous with elegance and longstanding tradition. The dresses portray a perfect symphony of classic and contemporary, intertwining to bring forth pieces that resonate with the desires and dreams of brides today.
Be part of a fairy tale that spans ages, with designs incorporating sophisticated laces, and extravagant styles that hold promises of forever, embodying both modern delicacy and the extravagant grandeur fitting for a love that is meant to last eternally.
Discover the MASAL "Love Forever" collection; an odyssey of romance, promising not just a dress, but a lifelong companion in a bridal journey adorned with passion and boundless affection. Encourage your clientele to craft stories of forever with dresses that are not just worn, but lived in, whispering tales of eternal love with every fine detail, every elegant layer, a masterpiece portraying timeless love and celebration of unity.