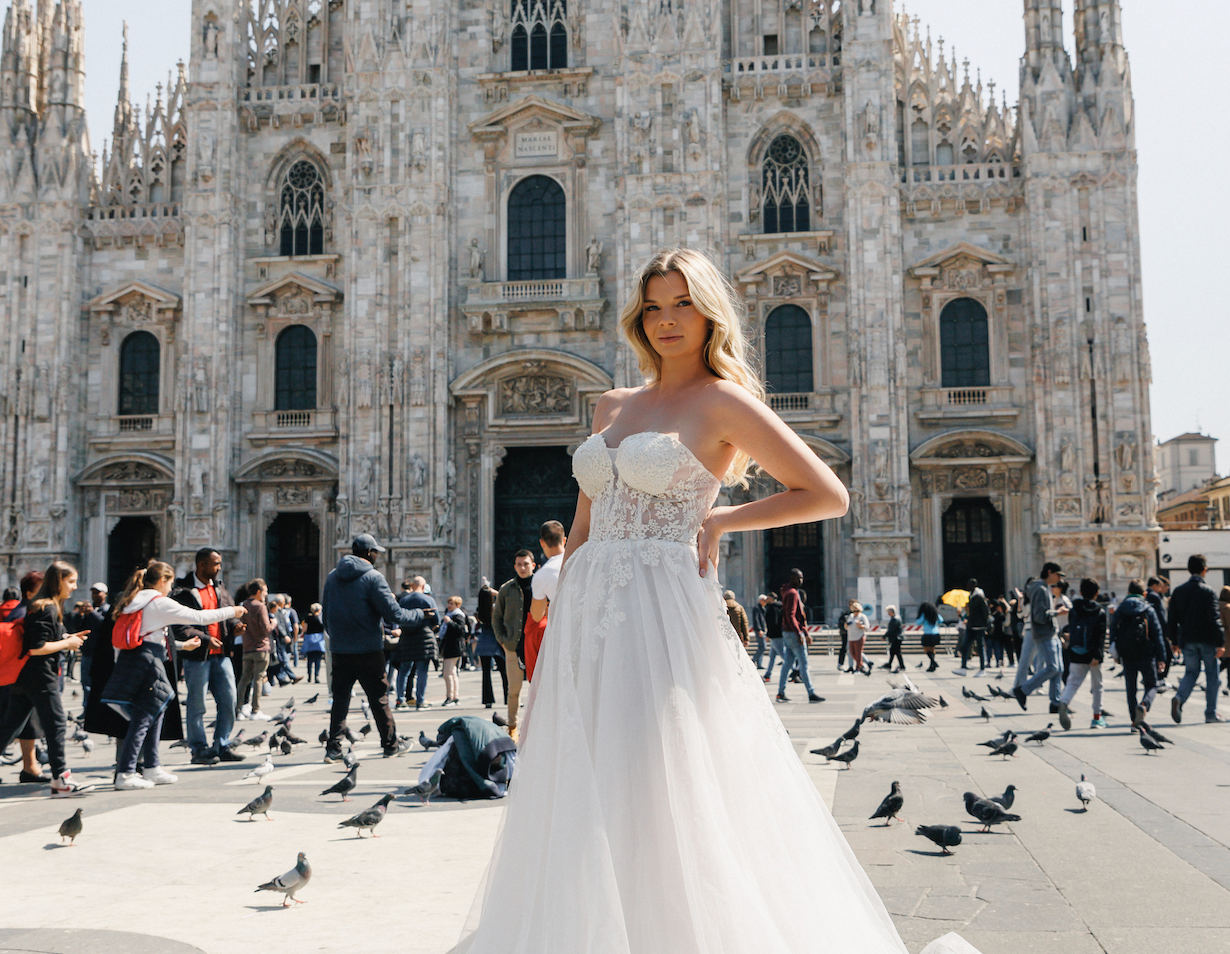 Dream of Love Collection by MASAL
Embark on a magical journey where dreams take form in the most ethereal fabric woven with whispers of love stories old and new; presenting the "Dream of Love" collection by MASAL.
Our experts, stationed in the heart of Europe, have crafted each gown with an enchanting blend of traditional elegance and modern sophistication, all from the finest European materials including luxurious Satin, Organza, and enchanting Silk Organza. Our designs epitomize a rich legacy nurtured over 50 years in the bridal industry, expertise that brings forth gowns echoing with tales of romance, whispered through the intricate lace details and lavish designs, crafted to resonate with every bride's dream.
Retailers will find a collection that speaks a universal language of love and magic, offering gowns that are more than just a dress; they are a dream woven in the finest fabric, designed to accompany the bride in the most cherished journey of her life.
The "Dream of Love" collection is a canvas where dreams are painted with threads of gold and silver, offering a range of gowns that tell a story of love, mystery, and enchantment. Each piece promises not only a gown but a gate to a world of romance and ethereal beauty, showcasing the exquisite craftsmanship that MASAL is renowned for.
Invite your clients to find their happily ever after with MASAL's "Dream of Love" collection, where each dress is not just crafted but conjured from dreams, offering a touch of magic, a sprinkle of romance, and a gateway to their dream.