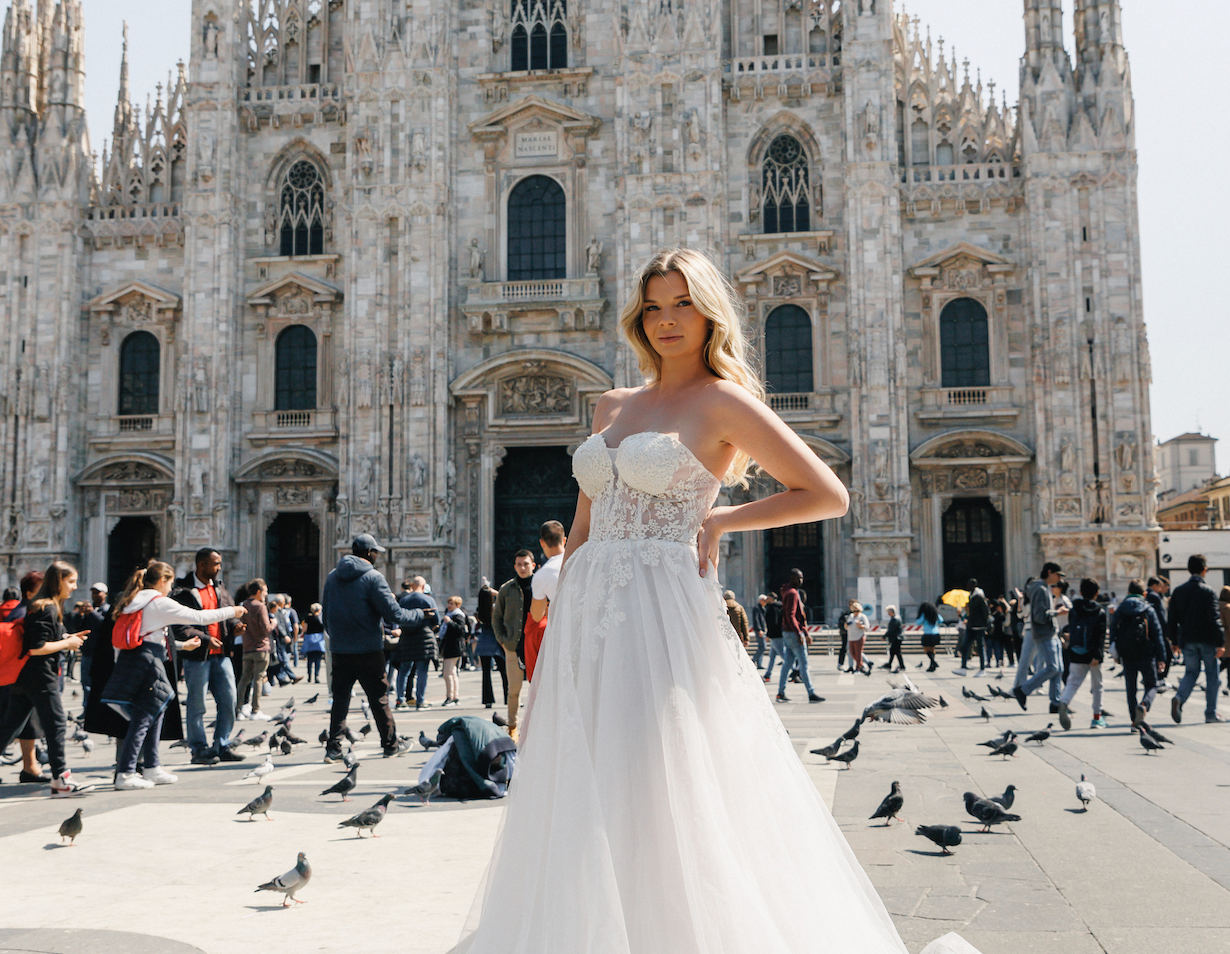 Vision in White Collection
Discover the epitome of purity, sophistication, and timeless elegance with our "Vision in White" collection. Curated with the modern and the classic in mind, each piece in this collection tells a story of grace, celebrating pristine beauty and the sublime.
As you browse through the collection, envision the morning dew gently gracing the petals of a white rose, the soft whisper of the bridal veil, the quiet stability of a blank canvas ready to tell a story, and the peace that comes with harmonious simplicity. It's more than just a color; it's a state of mind, a lifestyle, a conscious choice for elegance and purity.
Our "Vision in White" collection is designed to blend seamlessly with a variety of styles, providing a breath of fresh air to your wardrobe. It offers a serene yet powerful way to make a statement. Whether you are dressing for a gala, or a bridal event, or just appreciate the classic aesthetic of white in your day-to-day fashion, this collection stands unmatched in providing that pristine touch to any outfit.
The collection features garments and accessories that are crafted with meticulous attention to detail. From the highest quality fabrics to expert tailoring and delicate accents, every item speaks volumes in understated luxury.
In the "Vision in White" collection, you will find pieces that resonate with the purity and honesty of white, creating a canvas where your personality can truly shine. Every piece is more than a fashion statement; it's a testament to the visionary in you. It celebrates the brave, the pure, and the beautiful spirit in you that is ready to carve out paths unknown, forge relationships untamed, and embrace a future undefined yet full of potential.
Step into a world where every day is a fresh start, a new beginning with the "Vision in White" collection – where dreams are spun in threads of white and fashioned for the dreamers, the believers, and the visionaries.