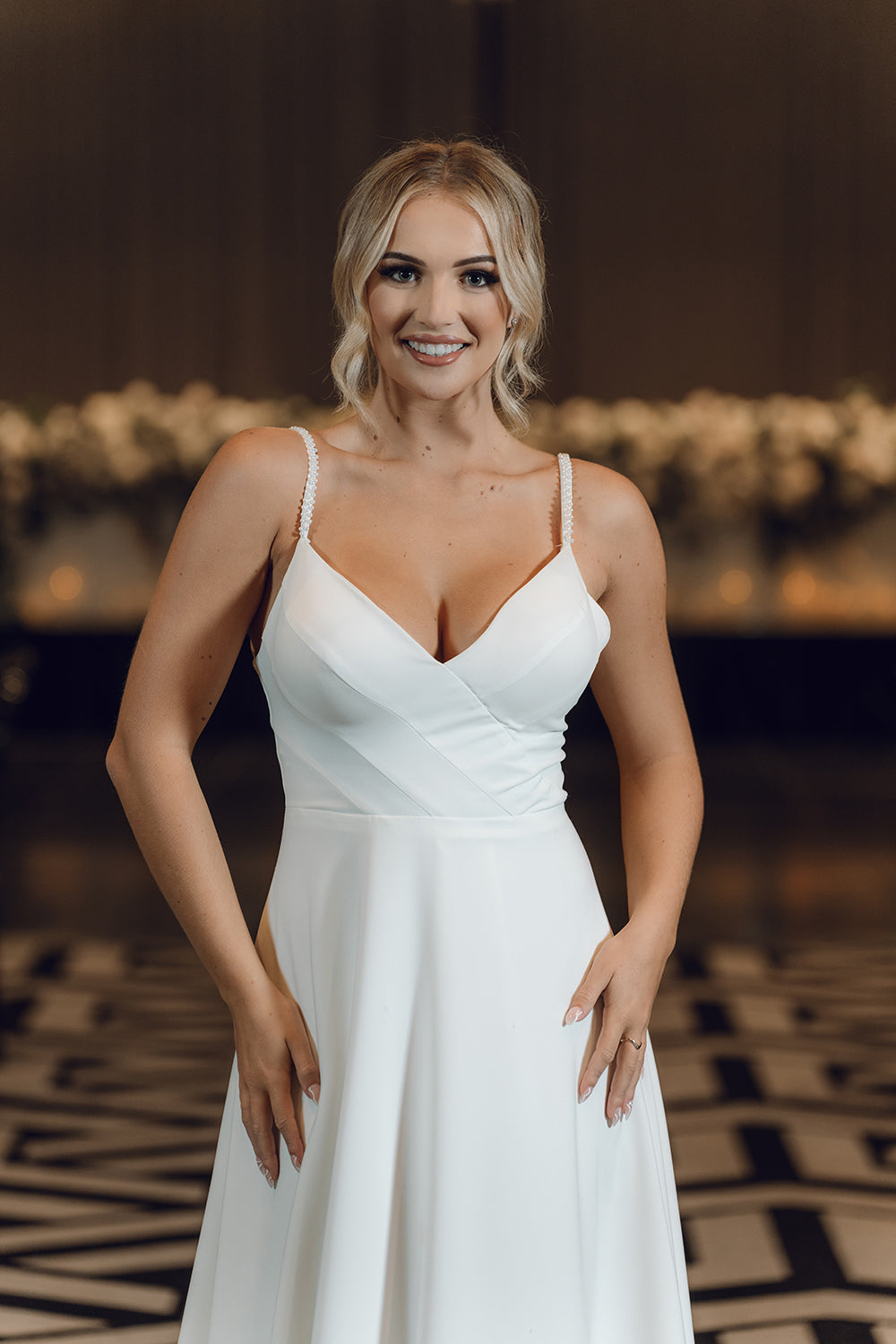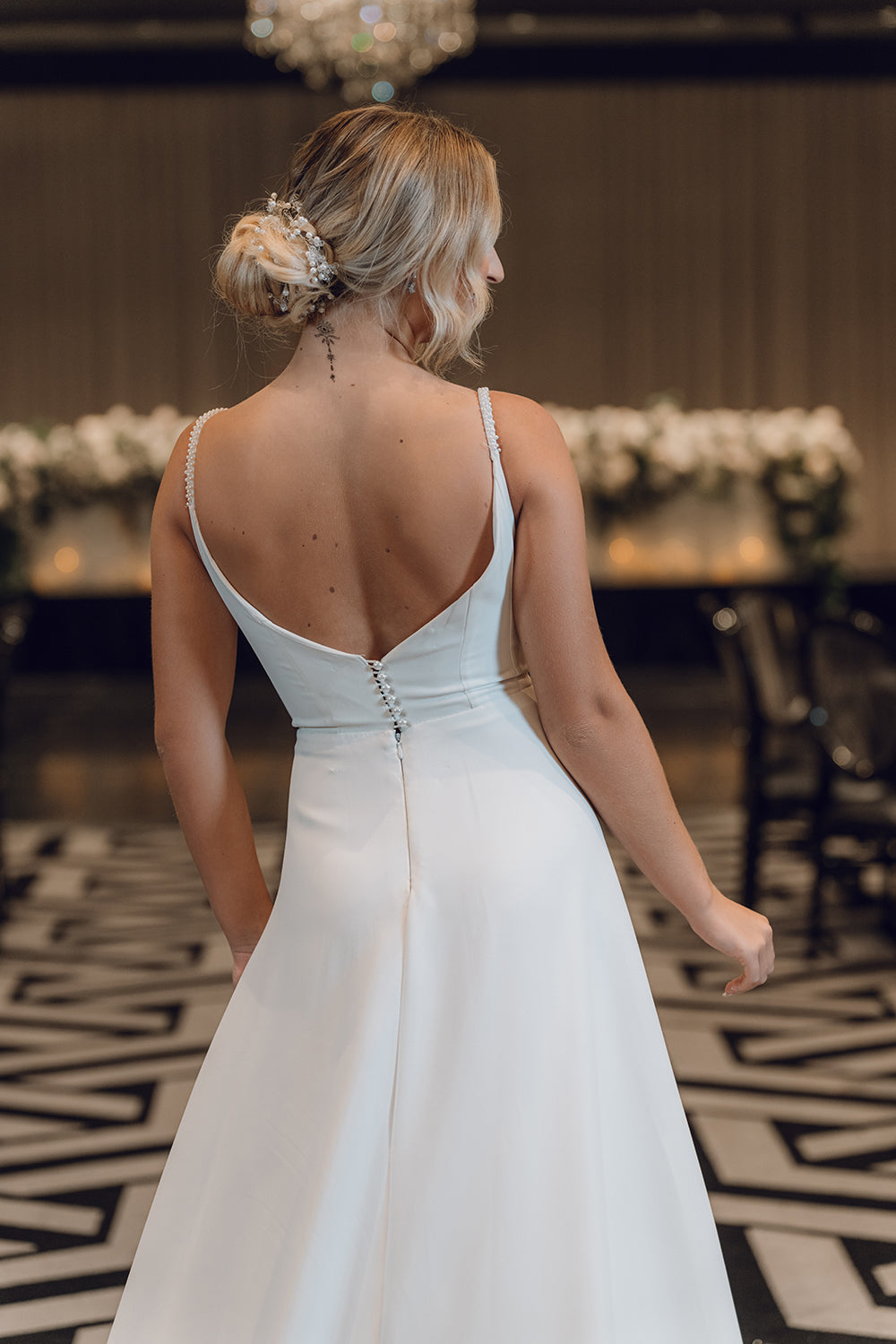 Experience the epitome of elegance and grace with the "Brianna" wedding gown, a timeless piece that promises to add a touch of sophistication to your special day.
The "Brianna" gown exudes a quiet luxury with its flawless satin fabric, selected for its rich texture and wonderful drape. The material lovingly molds to your form before gracefully falling into a refined A-line silhouette, offering a bridal look that is both classic and fashion-forward.
One of the standout features of this gown is the delicate spaghetti straps that offer a subtle showcase of the shoulders and collarbone, inviting a touch of modern femininity. These straps support a gracefully contoured bodice that transitions into a deep v-neckline, providing a harmonious balance between modesty and allure.
As you venture down the aisle, the Brianna gown moves with a heavenly fluidity, the satin capturing the light with each step and radiating a gentle glow, accentuating your natural beauty and grace. The A-line cut not only promises comfort but works beautifully to elongate the frame, offering a silhouette that is both flattering and timeless.
Turn around to reveal the back of the gown, where the spaghetti straps converge to create a striking focal point, allowing for a tasteful display of the back. Here, attention is drawn to the fine craftsmanship and artistry of the gown, where every stitch and seam has been thoughtfully considered to create a harmonious flow from top to bottom.
But "Brianna" isn't just a wedding dress; it's a companion in your journey of love, designed to make you feel beautiful, confident, and utterly yourself as you say "I do." It is more than fabric and threads; it is a testament to timeless elegance, to the joy of the moment, and to the love that lasts a lifetime.
Step into love with the Brianna gown, where every detail comes together to create a piece that is as unforgettable and unique as your love story.
Size & Fit: 0-24 (US Sizes)
---
In stock, ready to ship

Inventory on the way
🌎 Worldwide Shipping
We are thrilled to offer worldwide shipping to all our customers, making it easier than ever to receive your special items, no matter where you are.
DHL Express
For reliable and speedy delivery, all our shipments are handled through DHL Express, a carrier you can trust.
Custom Clearance
To simplify your shopping experience, we handle all the custom clearance processes for our retailers. You can shop with peace of mind, knowing there will be no hidden fees or customs hassles.
Shipping Fee
Shipping fees will be calculated during the checkout process. Please proceed to checkout to see the applicable shipping fee for your order.
Liquid error (snippets/image-element line 107): invalid url input